Secured Payment
PAYMENT METHODS
Specialgif website currently accepts the following payment: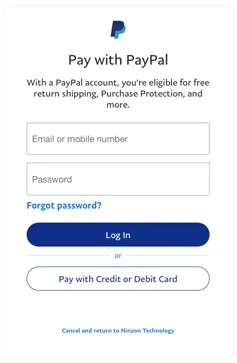 SECURED CREDIT CARD CHECK OUT VIA PAYPAL PAYMENT SOLUTION
For credit card check out, Specialgif websites uses PayPal Payment Solution. PayPal Payment Solution allows two types of check out: with Credit card and with PayPal Credits. PayPal Payment Solution is fast, easy and secured.
PayPal is a trusted and secured payment solution and uses the latest in data encryption and anti-fraud technology to keep your information secure, reducing the risk of online fraud. PayPal utilizes the highest level of encryption and security possible.
You can rest assured that communications (e.g. credit card numbers) between your browser and PayPal servers are private and secure when the SSL session is activated. During the credit card checkout process, you can safely enter your entire credit card number via PayPal secure server, which encrypts all submitted information. Specialgif do NOT store your card information.
E- check Processing takes 2-3 business days wait until the funds have cleared. Electronic Fund Transfer also takes up to a several days wait until the funds have cleared. Credit Card/ Paypal account balance - Processing is instantaneous and order take effect after we receive the payment in our account. After you have sent your payment information, Paypal will inform us regarding your payment by forwarding a receipt to us.
More information about PayPal, please visit https://www.paypal.com